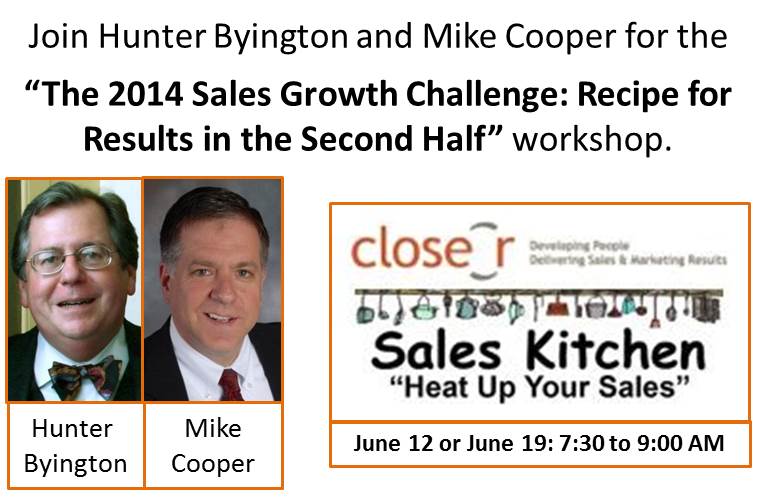 Frustrated with Your Sales Team's Closing Results?
Confused Why New Sales Reps with Great Resumes don't Succeed?
Disappointed with Forecasts from Your Sales Team?
 If it's any comfort, you aren't alone. click here to register

Fifty percent of all sales companies fail to hire effective salespeople.
Most believe they are hiring a natural "selling machine" because the candidate looks impressive on the resume, sounds good in person, and makes an impressive appearance during the interview. Too frequently, sales managers discover that the "natural salesperson" is winging it when selling, reporting and even when closing.
Studies have found:
78% of salespeople don't have a sales process
Only 30% know how to use consultative selling
It's no wonder that you are frustrated!
What will you learn
Five Mistakes Companies Make In Hiring Sales People
Two Questions That Will Tell You If The Sales Candidate Can Sell Or Not
Learn Why It's More Than "Show Me The Money" For Today's Salespeople
Learn an Action Plan for When the Sales Candidate Is Hired!
High Payoff Activities for Immediate Results with Your New Hire!
Seating is limited to 25 – continental breakfast provided – results guaranteed!
Date:  June 12 or June 19
Time:  7:30 – 9:00 AM
Location:   Design & Promote Conference Center, 1952 McDowell Rd, Naperville
RSVP:  click here to register