Mike Cooper is a recognized authority on consumer selling as well as the development of effective selling strategies. Mike is founder and Chief Sales Officer, at Sales Kitchen, a sales leadership, coaching and consulting company.  He has managed, coached or trained more than 1,900 sales professionals and earned numerous awards for leadership, sales achievement and for being a difference maker. In 2010, Mike earned Certification as Sales Trainer & Coach from LMI, a global training and leadership development company. He also earned Certification as Workshop Facilitator.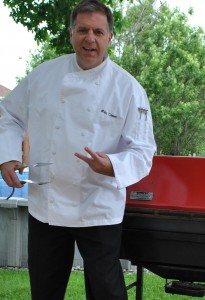 Coop believes there are just two ways to grow your sales:
 1. Get your current customers to buy more stuff, or
 2. Get more customers
 Sales Kitchen cooks up solutions to season your leaders, BBQ the competition and Heat Up Your Sales.
"Ask the Sales Kitchen to heat up your sales. Great sales consultant."
Andrew Kleimola ~ ink station
Coop joined the Aurora Regional Chamber of Commerce in 2009, and leads the newly formed Business Development Leads Team, started in January 2012.
He has been a member of the Naperville Area Chamber of Commerce since 2008. There, he is Chair of Leads Team 3, past Chair of the Speakers Bureau and Business Resource Network, and very active on the Ambassadors Committee. He was selected 2009 Rookie Ambassador of the Year, 2010 Goodwill Ambassador of the Year, and 2011 Ambassador of the Year!