Do your prospects need what you sell? Of course they do.
Do you know what your prospects' goals are? Maybe… but probably not. Ask them. Chances are, your prospects' goals include:
Improving profits or reducing discounting
Reducing costs
Improving productivity – through great sales training
Improving sales by obtaining more customers or by selling more to current customers
You know your products will help your prospects with one or all of their goals. Ask them for an appointment to demonstrate how your program will improve their results.
But your prospects are busy. They don't return your phone calls… or probably can't return your phone calls because of:
Vacation
Family issues
Understaffed and overwhelmed with all responsibilities
No rush or urgency: your prospects may have something similar to what you are selling, and it works fine.
Call someone you know that knows your prospect and ask them what is going on… stop wondering and get the facts.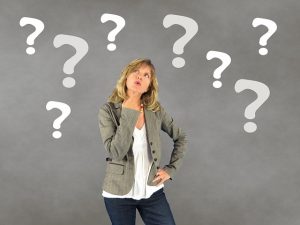 Your prospects might prefer communicating with you by emailing or texting… ask them.
Send an email: do you prefer texting, voice mail or email?
Send a text: do you prefer email, voice mail or text?
AHA MOMENT: you have asked questions and now you know:
Your prospects goals
Why they don't call you back
How they like to communicate
How your program can improve your prospects results
Ask them one more question: "When would you like to begin?"